Spring Hairstyles & Trends 2017
Spring Hairstyles & Trends 2017 at Nevaeh Salon in Roseville
Spring is just around the corner, and there is no better time to embrace a brand new hair color or haircut. The team at Nevaeh hair salon in Roseville have put together a quick guide of all the hottest on-trend hairstyles and hair colors for Spring 2017 to inspire you.
Your hair plays a big part when it comes to how you look and feel, and when you have the perfect hair cut teamed with a sensational hair color, it can instantly make you feel more confident.
So, if you want a gorgeous new hair cut or maybe the latest on-trend look such as rainbow hair color or hair color contouring, our team highly-trained hair stylists and color technicians at Nevaeh will create your perfect hairstyling look for Spring.
What Hairstyles are Trending for Spring 2017?
As well as the more traditional chocolate brunettes, fiery red heads, icy blonde hair colors, and the gorgeous rose gold hair color, the following trends are standing out as the must-have hair colors for Spring 2017.
The Rainbow Hair Color Trend
Follow the rainbow with this attention-grabbing hair coloring trend for Spring 2017.
If you are feeling adventurous have multiple rainbow hair colors added within your hair. Hide them within your hair to give a bright surprise when you swish your locks. If you would prefer subtle rainbow hair color, then our hair color technicians recommend opting for softer pastel rainbow colors instead. Flash trend alert! All the A-listers are experimenting with rainbow hair hues. Would you dare to stand out in the crowd? Our team at Nevaeh hairdressing salon in Roseville will create the perfect rainbow hair color for you.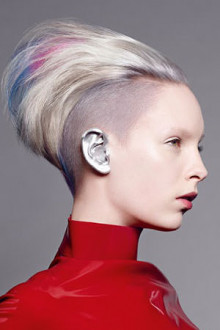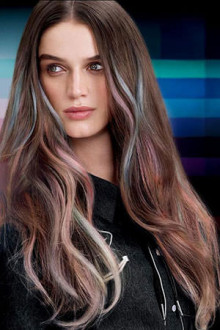 Rose Gold Hair Color Trend at Nevaeh Salon in Roseville
This shimmering blend of red, pink, and blonde shades has been embraced by celebrities and regular folks alike who are snapping their selfies and posting them all over the internet. One of the hottest hair color hues right now is the rose gold hair color. Seen on celebrities including Emma Roberts, Kylie Jenner and Hilary Duff, this is a gorgeous new look and its going mainstream. And rose gold hair color works on blondes and brunettes alike! If you think this trendy hue might be the perfect spring/summer style for you book an appointment with one of our team. Take inspiration from these pictures to help you decide.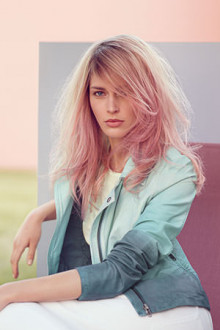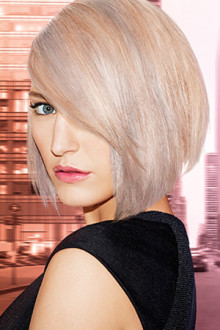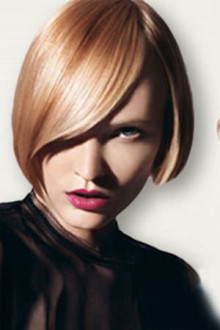 The Grunge Hair Styling Look
A great alternative to a plain old one length bob is to have an undercut – remove bulk and add dimension to your grunge look with this on trend hair styling look.
Create a shaggy, texturized grunge hairstyle by having shorter disconnected layers around the crown then add a styling product to create movement use irons to achieve a flicked-out hair styling look.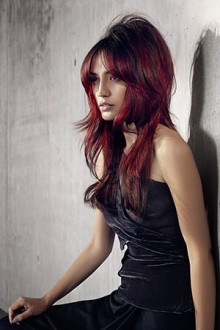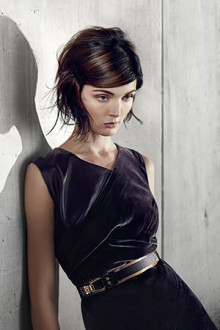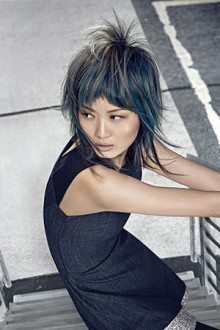 The Textured Ends Hair Styling Look
For one of the hottest spring hairstyles around, create a textured, messier look to the ends of your hair. Our expert hairdressers at Nevaeh Salon in Roseville recommend having the ends of your hair thinned out and textured to create movement and achieve a more versatile haircut.
This trendy hairstyle for Spring 2017 works on long hair, medium length hair and short hair, too! Create a fresh new look for summer by adding soft waves, or for a more sophisticated look use a big round brush whilst blow drying and curl your ends.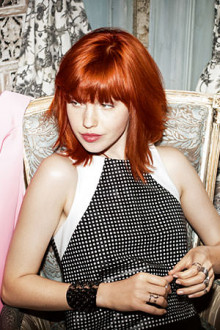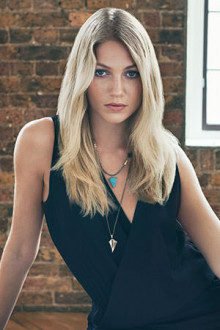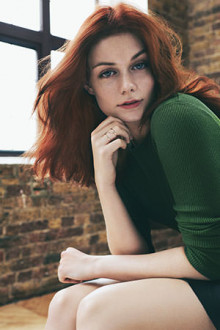 Book Your Spring Hair Appointment at Nevaeh Hair Salon in Roseville
If you would like to book your next hair color service or require further advice on how best to achieve your perfect Spring hairstyle, call our skilled team at Nevaeh hair salon in Roseville on (916) 786-5888 or book online here.